Home of the
Super Spreader™
CAST NETS BY FITEC ARE THE #1 BEST-SELLING CAST NETS IN THE WORLD!
Since 1984, Fitec has been producing America's BEST cast nets! What makes our series of cast nets so unique is that we offer quality products for all experience levels. From the first-time recreational cast net thrower, to the professional fisherman, our cast net series has something for everyone. Each component of a Fitec cast net is created with YOU in mind. 
We take pride in having the best customer service in the industry and encourage our customers to reach out to us with their questions or concerns.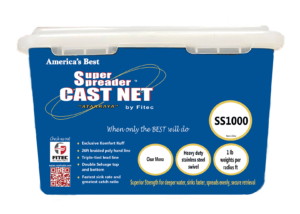 The SS Series are all-around excellent cast nets that will meet the needs of any cast net user. Premium netting, lead weights, and our Fitec-exclusive Komfort Kuff™, are just a few things that set this cast net apart from our competitor's. Available in a 1 lb of weight per radius foot.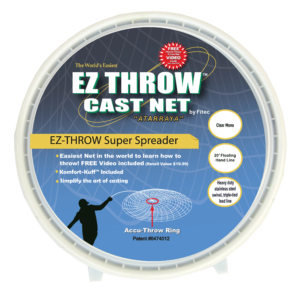 Fitec's EZ THROW™ models are specifically designed with the novice cast net user in mind. The EZ Accu Throw ring allows the net's centrifugal force to practically throw itself. This series is a bullseye net design and comes in an optional ¾ lb. and 1lb. radius foot weigh system.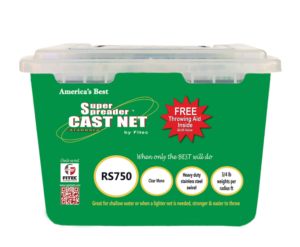 The RS-750 is our lightest weight cast net series. This net is ideal for shallow water or for those that desire a lightweight net. The series comes in both white nylon and clear monofilament and is available in lead and non-lead weight systems.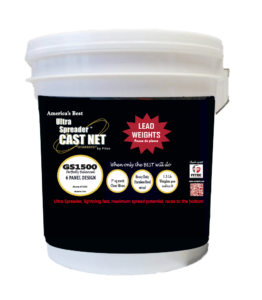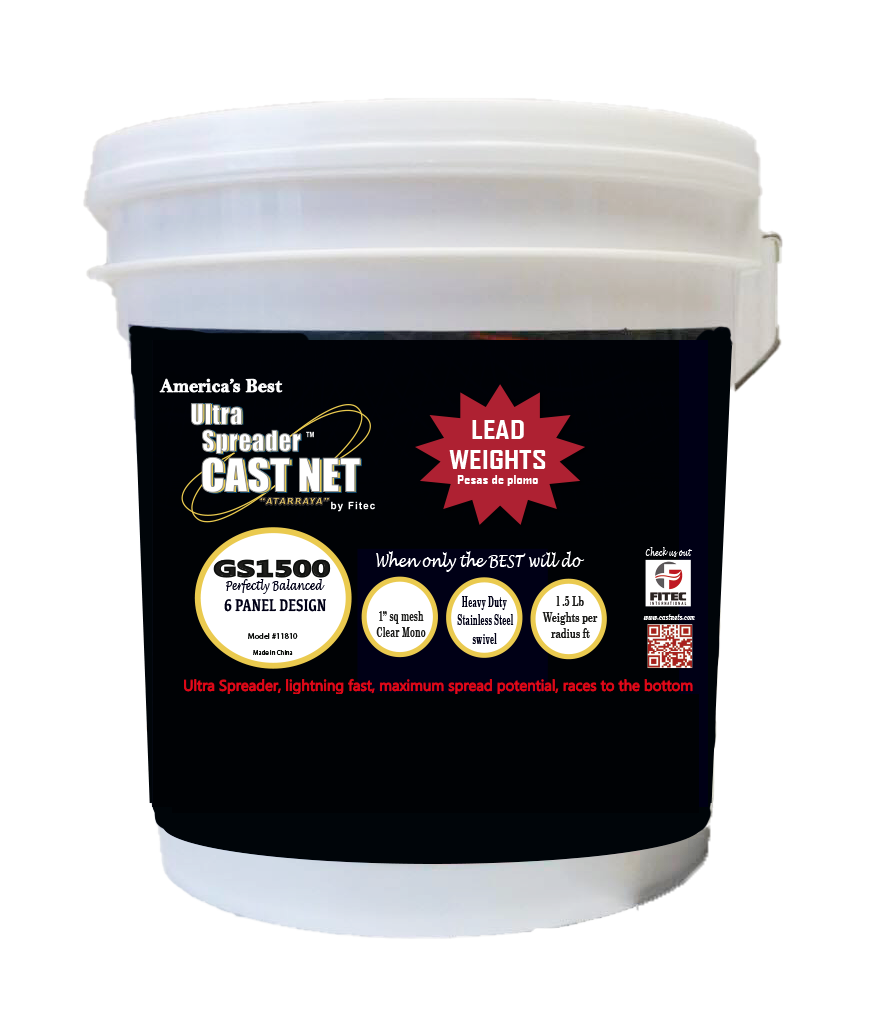 The GS Ultra Spreader™ Cast Nets are designed with the experienced fisherman in mind. This cast net series is a six-panel design so that the net will lie flat and trap more bait. Available in 1 and 1.5 lb weight per radius foot.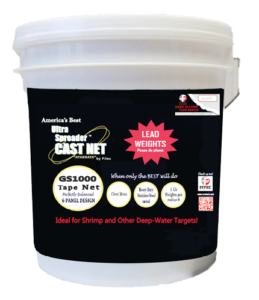 Fitec's tape nets have an exclusive insoluble tape design that outperforms the competition's web design every throw. Excellent cast net for shrimp and other deep-water targets.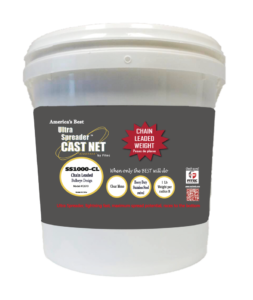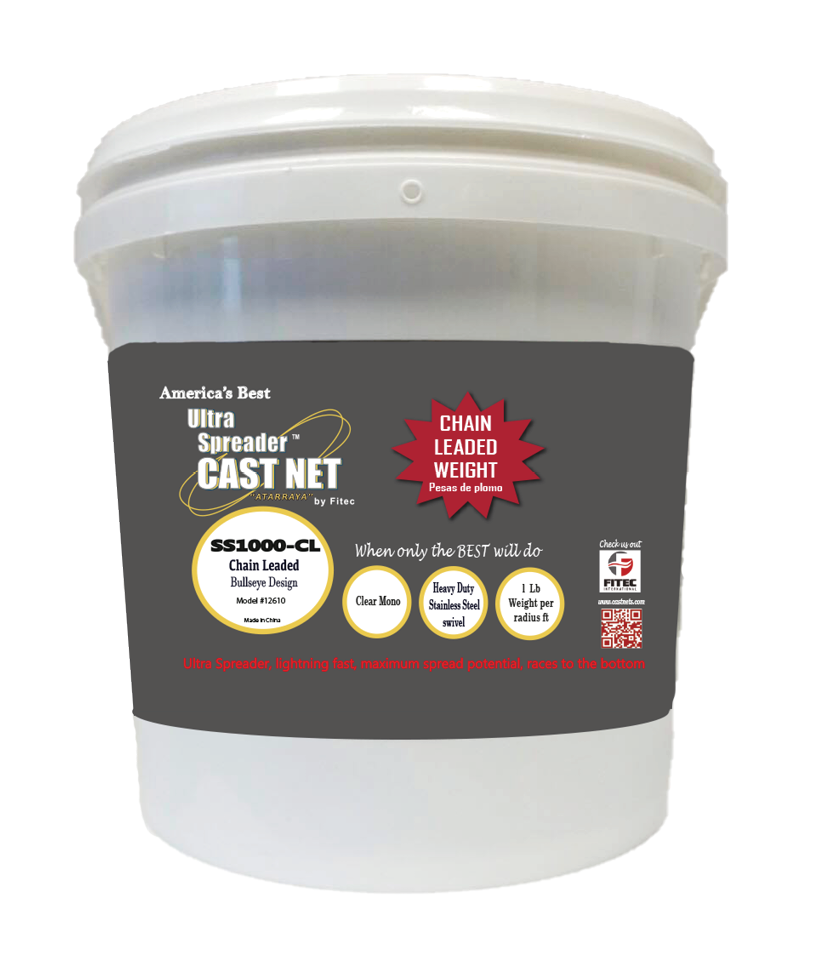 Fitec's SS Chain Cast Nets are comprised of a continuous chain ring that provides an even and unbroken weight distribution so that no bait escapes!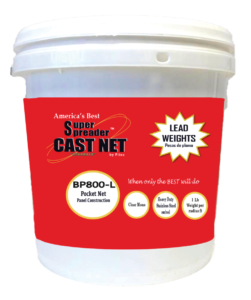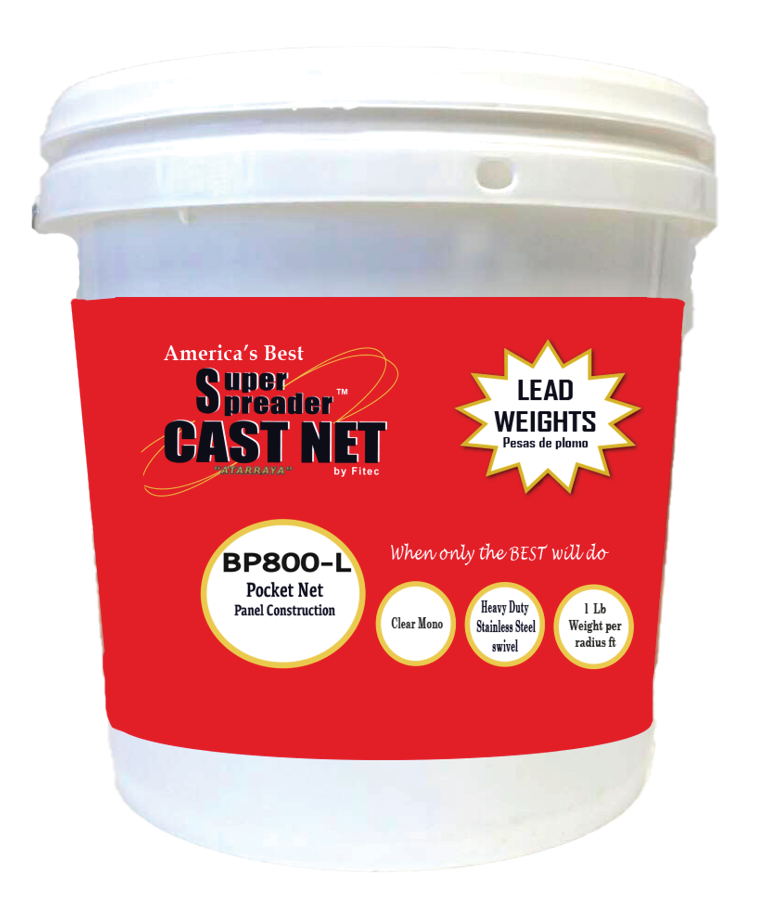 Developed from Spanish and Japanese cultures, the SS Pocket Cast Net is a proven producer. Bait is funneled into the 12" pockets that surround the lead line.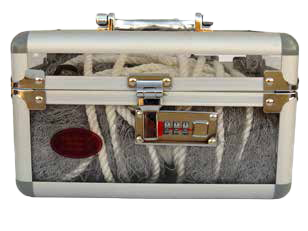 Fitec's Xtreme Series cast nets are 100% Hand-made with a Braided Ultra High Molecular Weight Polyethylene. This material is less likely to tear, stretch, shrink, or absorb water. Xtreme nets are 300% stronger than monofilament and the last cast net you will ever need!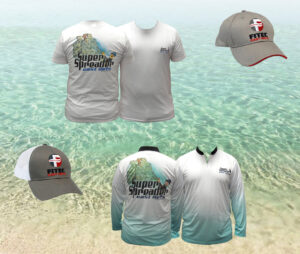 Support America's Best brand of cast nets with our latest Super Spreader gear! Comfy tees, quick-drying fishing shirts, and more!
Testimonials About Our Cast Nets
"Handles easier. Throws better. Spreads better. Catches more. End of story - by far the best net I've ever owned. The craftsmanship is evident from horn to lead."
"One of the fastest nets to unpack, one of the easiest nets to cast, and one of the most reasonably priced nets. I have fished for over 40 years, and this is the best net I have found and the only one I choose to use.
"I've owned many different cast net brands and, once I threw a Fitec, it's the only brand I purchase now. The GS Ultra Spreader Series is a premium net. The mesh is very soft, and the leads are tied securely to the lead line, unlike other cheaper brands out there. The Komfort Kuff™ is also a nice feature that I haven't seen on the other cast net brands. I no longer have to worry about the net slipping from my wrist. Just slide the Kuff over your hand, and you're good to go. And finally, the price is unbeatable regardless of which Fitec net you choose."
Visit Our Tutorial Page to Learn How to Throw a Cast Net and More!