By: Chris Moody
If you're looking to catch a river monster, look no further than the Trinity River in Southeast Texas. Beneath this 710-mile-long river lives the largest freshwater fish in the state of Texas – the alligator gar. Dating back to prehistoric times, the alligator gar is known for its massive size and the enormous fight it puts out for the hopeful angler trying to snag him. For the Gar Fishing Guide Service in Texas, the secret to catching these enormous fish is all in the bait.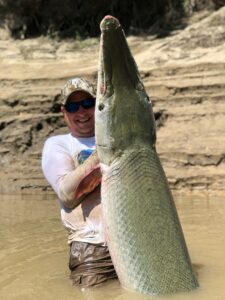 Cast Nets for Bait
Carp and Buffalo are the main bait of choice for the gar but occasionally we will use freshwater drum. Carp are hands down the best bait for alligator gar, but they must be kept fresh. Anglers should treat bait used to catch alligator gar just like they were going to eat it. After it's caught, it needs to go directly on ice. Gar like their fish fresh and will not touch it otherwise. We catch most of our bait with Fitec Cast Nets but occasionally get them from friends who bow fish or catch them on rod and reel.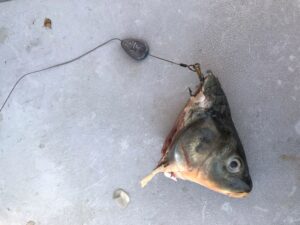 A Fun Experience
You never know what you might get while you're fishing for alligator gar. Every time a fish takes the bait, it could be 200 plus pounds. You just never know because the sizes of these vary so much fish to fish. Your catch could range from a younger juvenile fish weighing 30-40 pounds to a 40 plus year old 200 pounder.
About Chris Moody:
Chris Moody is the owner and operator of the Gar Fishing Addiction Guide Service in Corsicana, Texas. Chris has been putting clients on huge alligator gar for years while taking them out on the Trinity River. He also hooks his clients onto some big blue and flathead catfish from time to time. You can learn more about Chris and the Gar Fishing Addiction Guide Service by visiting their website, Facebook, or Instagram.