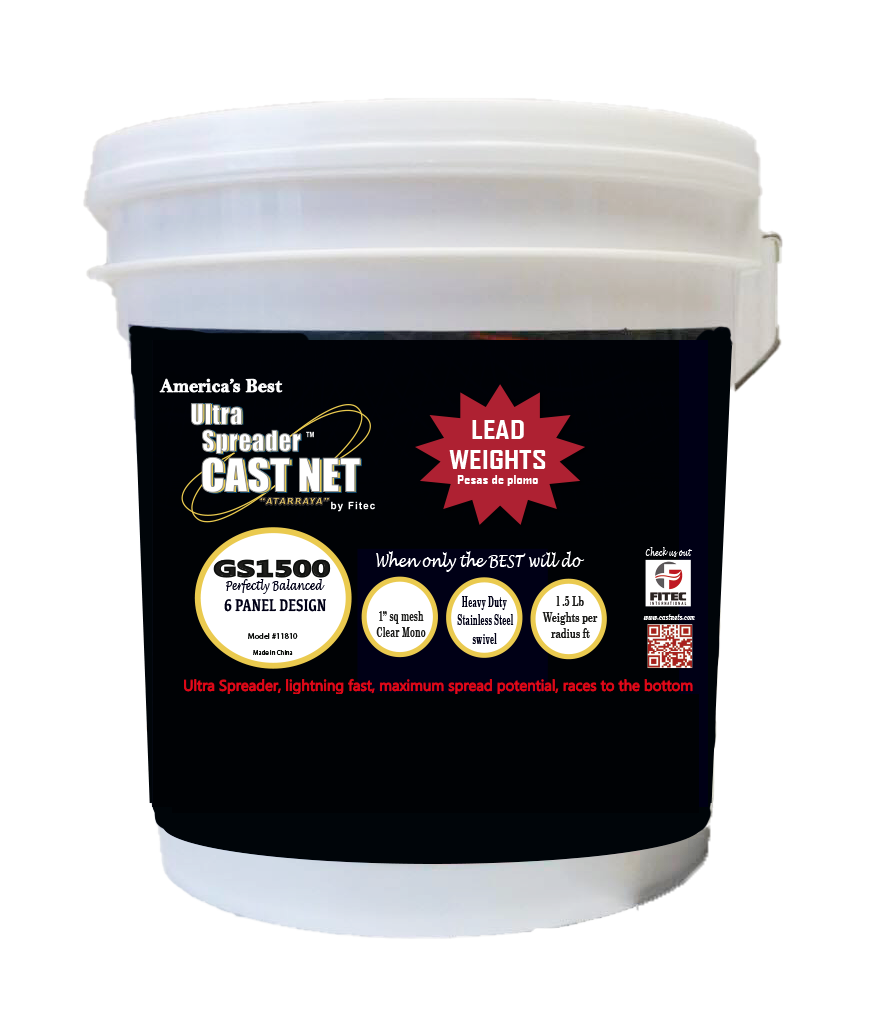 Hover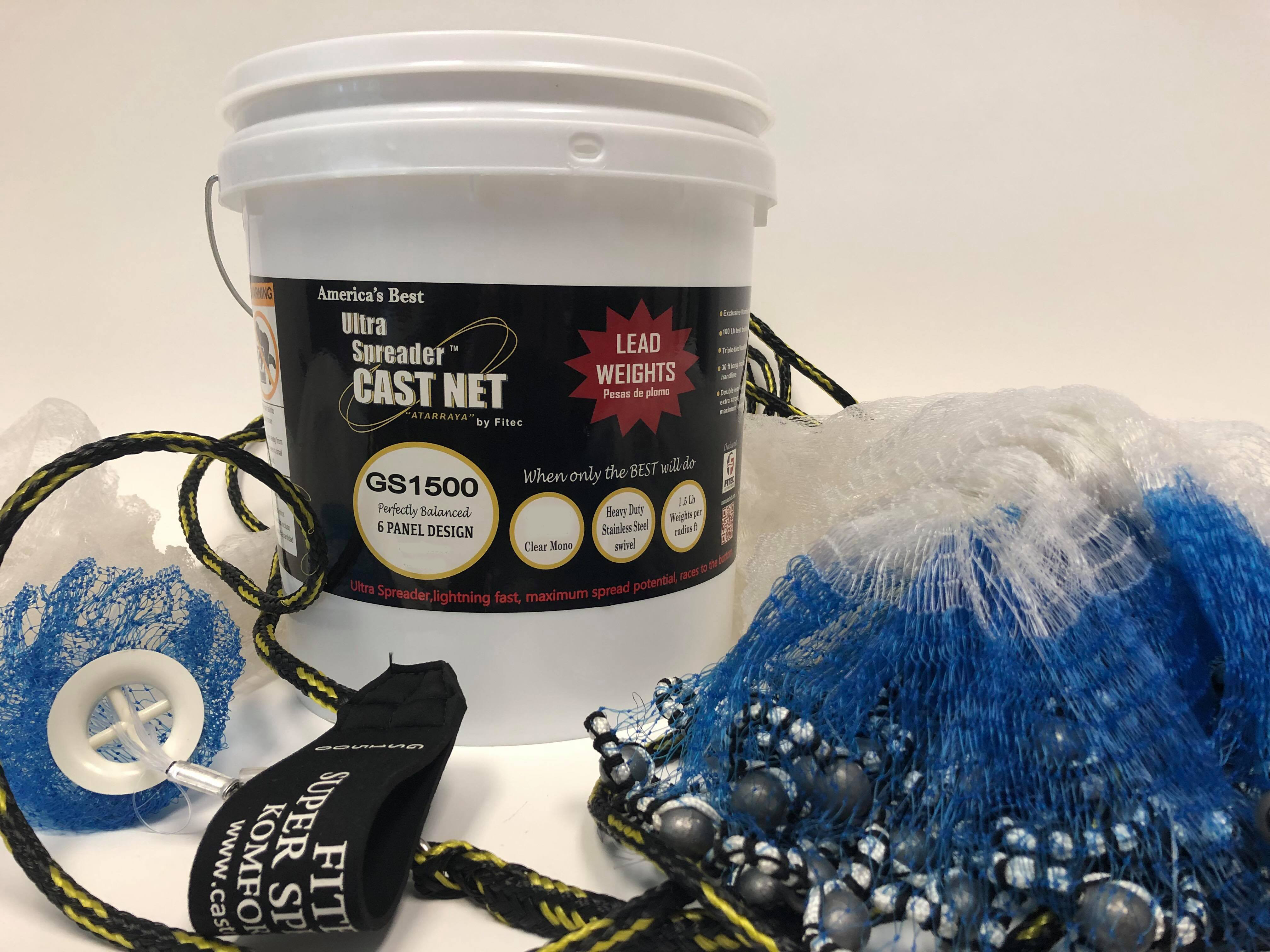 Hover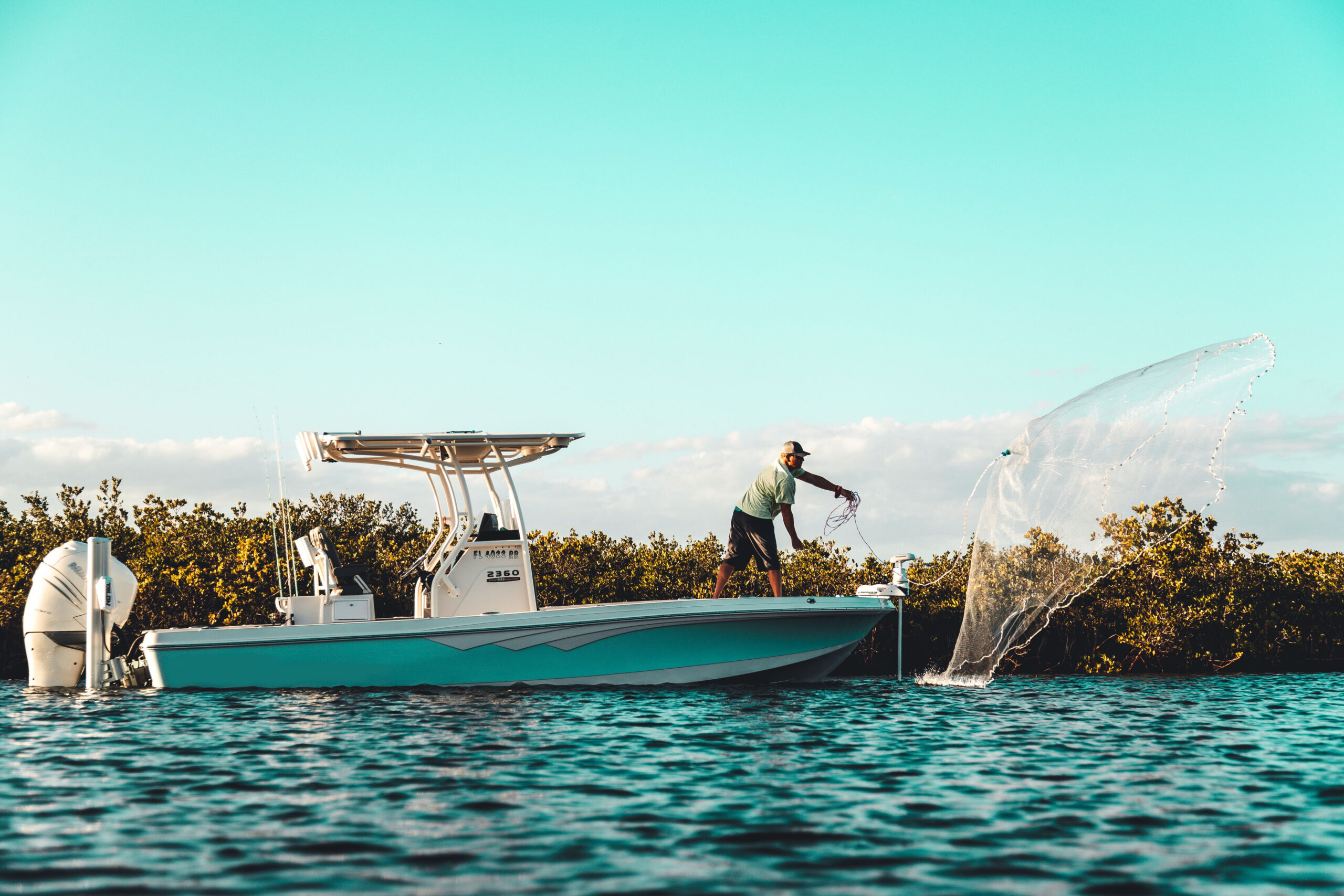 Hover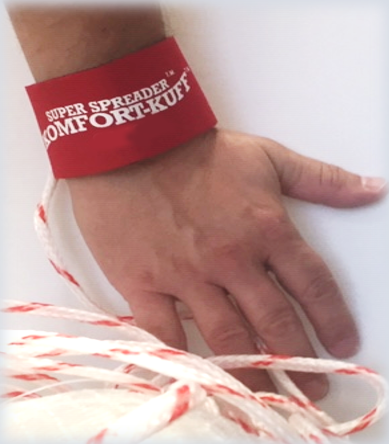 Hover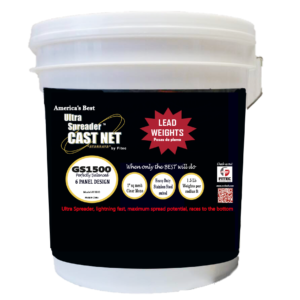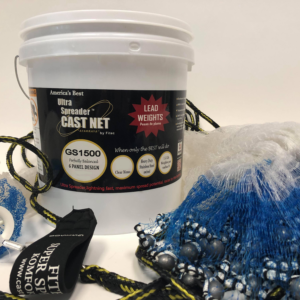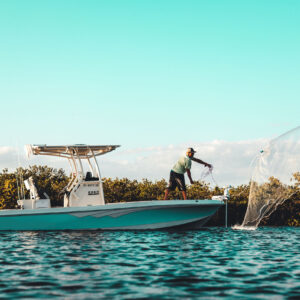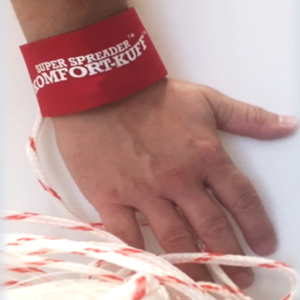 GS 1500 Series
$156.96 – $545.79
GS 1500 Series – Created for guides and the serious cast net user, The GS-1500 Ultra Spreader™ Cast Nets are designed to generate their actual maximum spread potential. The exclusive Fitec process correctly balances the net panels with the proper length of the lead-line, in turn allowing you to catch more bait. Cast net users will be more successful than ever catching bait with our panel nets.  This net uses the lightning fast 1.5 lb. per radius foot weight system in order to sink faster and catch more bait.
Description
Guide Series 1500
GS-1500 ULTRA SPREADER™ SERIES HIGHLIGHTS:
⇒ EXCLUSIVE SPS™ CLEAR MONOFILAMENT RESIN NETTING creates a softer net.
⇒ Sinks faster and provides a tighter bottom seal with ACTUAL 1.5 POUND OF LEAD WEIGHT PER RADIUS FOOT
⇒ SUPERIOR SIX-PANEL DESIGN provides a stronger net with a more secure closure on retrieval, along with heavy-duty 100-pound-tested braille lines (24 count).
⇒ High-floating 30-foot-long braided polyethylene hand line for deep water and stronger water currents.
⇒ Double lead-line with extra strong thread for maximum line protection.
⇒ KOMFORT KUFF™ designed to help reduce chafing on your throwing wrist
---
FREE SHIPPING on all orders inside the United States (excluding territories). Orders placed for international shipping will receive an email requesting approval of additional shipping charges and requesting verification of the credit card security code.